We reliably bring your medical products to market!
It's all in the name!
The German origin for B E O was derived from three main services. BEO BERLIN supports manufacturers of medical devices in understanding and fulfilling regulatory requirements. Constant innovations and growing tasks must be kept in mind and implemented. Expertise is not always available in-house, there is a lot to document and the effort is enormous. We offer customised support for your individual needs.
Typically, we assist with conformity assessment rocedures according to EU MDR 2017/745, the application for an aid number or the implementation of a QM system.
We take on regulatory tasks for you and prepare individual documents, assessments or complete documentation and applications.
In addition, we organise and accompany product testing and case reports recognised verification. We support you from product testing to the successful test report.
Your needs are our first priority.
Regulatory challenges are multi-faceted!
Click on the relevant section
for more information on our services.
We provide orientation and accompany you to your destination!
We enable medical device manufacturers to efficiently meet regulatory requirements, optimise their processes and increase their competitiveness in the process. With technical expertise and customised solutions, we support you in improving product quality, meeting regulatory requirements, and thus ensuring patient safety. You can successfully place your products on the market and achieve long-term success in the healthcare sector.
1Contact us
2First Consultation
3Individual Quote
4Projekt Start
5Working Collaboratively
1Contact us
Do you need support or have a question about the EU MDR, QM or the list of medical aids? Your first contacts are Carola Härter and Alena Rosenberg, who as a sales team can be reached by telephone or e-mail. Normally, you will receive a response within 24 hours. For a better classification of your request, please send us product information (flyer, brochure, link) directly in advance.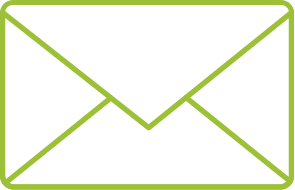 2First Consultation
In order to best understand your needs and requirements, we offer you a free initial consultation. We usually meet virtually (or in person at our office in Berlin-Charlottenburg).Of course, a telephone call is also possible. The meeting serves to exchange information, clarify open questions and coordinate the next steps.
3Individual Quote
It is important to us to provide individual and customised services. That's why we take the time to understand the specific requirements and challenges of each client and offer customised solutions accordingly. You will usually receive a quote within a week.
4Projekt Start
After you place your order, we wil process it usually within a couple of days. After your receive an order confirmation tproject manager will contact you as soon as possible to discuss the rest of the process. Project planning, milestones, responsibilities and communication channels are defined in exchange with you. The project officially starts.
5Working Collaboratively
For a successful cooperation, continuous communication between you, the product experts, and us, the regulatory experts, is important. Decisions are made in close consultation with you for a successful project.
The reliable and qualified partner at your side!
Benefit from over 20 years of experience and expertise in a wide range of regulatory situations. Our reliability gives you security vis-à-vis authorities and approval bodies in the medical device market. With BEO BERLIN you operate successfully in a complex regulatory environment.
Use our expertise to optimise your regulatory processes and increase your competitiveness. Whether on LinkedIn, via newsletter or in the news segment, we keep you up to date. We regularly report on current topics from our everyday regulatory work. This includes articles on updates to the German list of aids, news from our network and giving context to current topics. In addition, we publish a monthly summary of new standards and standards projects that are relevant for our clients.
We appreciate your trust in us!
First of all, many thanks to Mr. Nieter-Kubin for the friendly and very helpful advice. Through the consultation, we were able to uncover a few points that we still have to fulfil as an importer according to the MDR. Mr Nieter-Kubin answered our questions professionally and very confidently.
Manufacturer, Electric wheelchairs, MDR
"None of us expected such a quick decision. We are absolutely thrilled.
In the midst of all this joy, we would like to thank you for your great support. Your advice helped us to gather the necessary information and to focus on the outstanding issues. Thank you very much!"
Manufacturer, Blood glucose monitor, HMV
We have decided to name BEO BERLIN (in cooperation with Albo Healhcare GmbH) as CH-REP for our [products], as BEO BBEO has also served us very well in technical documentation and many other projects ????.
Manufacturer, Bandage shoes, CH-REP, MDR, HMV
Constructive and competent
As always, it was a pleasure to be in conversation with you. Constructive, competent and brief.
We have become a great team over time. The GKV-SV is right. They wish everyone seeking accreditation would work with a company like you.
When we are through with everything, I will describe the longer way of an approval in Germany in a positive way.
Manufacturer, Novel Product, HMV
Thank you again for the nice day and the great training. You put it across very well and, despite the dry subject, it was very interesting for my fellow campaigners too. ???? Thank you!!!!
Manufacturer, Spectacle frames, MPB training